New Test Centre: triOS College in Hamilton, Ontario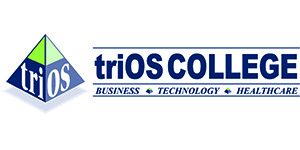 Paragon Testing Enterprises is pleased to announce that triOS College in Hamilton, Ontario is now an official CELPIP Test Centre. Register for the first CELPIP-General Test sitting on Saturday, March 10th, 2018 and receive 15% off your test fee!
Are you looking for more CELPIP practice? Take our free online CELPIP practice test today! Simply register for a CELPIP Account and you will automatically receive your free online practice test. The online practice test includes sample questions for the components of the CELPIP Test, and can be taken as many times as you like.
The CELPIP Test is Canada's leading English language test. It is accepted by Immigration, Refugees and Citizenship Canada (IRCC) as proof of English language proficiency for citizenship and permanent residency. Other organizations that accept the CELPIP-General Test include the Real Estate Council of British Columbia (RECBC) and Immigration Consultants of Canada Regulatory Council (ICCRC).