New Test Centre: Brainseed Testing in New York, New York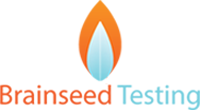 Paragon Testing Enterprises is pleased to announce that Brainseed Testing in New York is now an official CELPIP Test Centre. Registration for the first CELPIP-General Test sitting on Friday, August 10th, 2018 is now open!
Preparing for the CELPIP Test? We can help! We have various free resources available, and several study materials that can be purchased from our bookstore.
The CELPIP Test is Canada's leading English language test. It is accepted by Immigration, Refugees and Citizenship Canada (IRCC) as proof of English language proficiency for permanent resident status in Canada and Canadian citizenship.