Announcing Paragon's Research Grant Recipients for 2017/8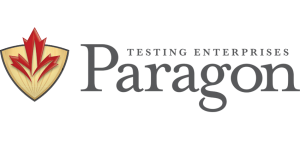 Paragon Testing Enterprises is pleased to announce the recipients of research funding for 2017/8.
Paragon Research Grants
Kim McDonough (Concordia University) & Caroline Payant (Université du Québec à Montréal): The effect of planning on English L2 speakers' integrated writing CAEL test performance
Vahid Aryadoust (Nanyang Technological University): Listeners' reading strategies in part 3 of the listening section of CAEL CE: An eye-tracking study
Doctoral Student Research Grants
Roman Lesnov (Northern Arizona University): The role of content-rich visuals in the L2 academic listening assessment construct
Paragon Values collaborative research relationships with professional researchers and graduate students. Paragon Research Grants and Doctoral Student Research Grants provide financial support to cover the cost of data collection or analyses for researchers who wish to carry out original research projects related to one or more Paragon tests. Completed project reports will be published on the Paragon website as Paragon Working Papers.
We received many excellent applications this year and would like to thank everyone who applied.
To learn more about Paragon's Research Grants, visit our Awards and Grants page.