Paragon donates over $2,800 to MOSAIC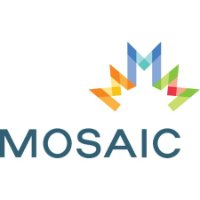 Paragon Testing Enterprises has donated $2,830.00 to MOSAIC, a settlement organization that provides employment and support services to Canadian immigrants, this past December.
As Paragon Testing Enterprises develops and administers Canadian English language proficiency tests for immigration to Canada and Canadian citizenship, Paragon sees firsthand the importance and immediate need of supporting the immigrant settlement and integration services provided by MOSAIC.
MOSAIC provides a variety of services, including settlement services, employment services, workplace training, interpretation and translation services, counselling services, English language instruction, and more.
Jill Fu, Content Development Specialist with Paragon, says "The services provided by MOSAIC made this organization an ideal choice for Paragon when choosing a non-profit organization to support because of the immigrant community we service on a daily basis. With Paragon's involvement in the immigrant community, we feel it is part of our mandate to assist in funding a community with limited resources."